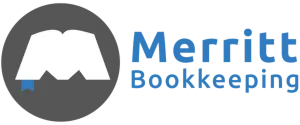 REVIEWS
Learn more about our service

Hundreds of clients nationwide, with excellent ratings!
Best Online Bookkeeping Service!
"We recommend Merritt Bookkeeping for small businesses because they offer a simple, affordable flat rate of $190 per month, and they use QuickBooks, the most popular and our recommended accounting software for small businesses."
– Fit Small Business
Best Value For Your Money!
"Customer service is about as great as it can get at Merritt Bookkeeping. The company boasts an A+ rating on Better Business Bureau, and customers overwhelmingly give the company five stars on Yelp."
– Wise Small Business
Best Accounting & Bookkeeping Services!
"If you are a small business with basic financial needs, Merritt Bookkeeping can provide a cost-effective approach to keeping your books in order so you can concentrate on doing the part of your business you love best."
– Top Ten Reviews
Perfect 5-Stars on
YELP!

"Professional, trusting, and affordable!" – Meg. D
"They are top notch!" – Delane R.
"Friendly, helpful, patient and professional." – Erin H.
"A+ to this team." – Sam M.
"Reliable, efficient and outstanding customer service." – Michelle Z.
"Professional reports, easy setup and a low monthly fee." – Blake N.
"Merritt Bookkeeping has been worth it." – Jerod S.
"We barely have to talk to them." – Sean D.
"You saved my sanity." – Sarah S.
"Highly recommend using Merritt Bookkeeping." – Tony D.
"One of the best decisions I made all year." – Eirik N.
"This service has saved me money." – Marco P.
"The price is unbeatable." – Teine K.
"Simplest tax season with CPA ever." – Kenneth N.
"Two thumbs up for great small business service." – Nick M.
"A helping hand in my small business." – Rusty S.
"Enjoyable to work with!" – Kelli A.
…and many more!
Excellent Support Ratings
Fastest reply ever!
– Jim S.
Always professional and prompt.
– Rose T.
Looking out for me, as usual.
– Becky S.
Prompt and helpful response to a problem
– Sharron D.
An absolutely seamless process.
– Evan M.
You guys are on top of everything!
– Nys T.
and many more…!
Learn more about our service