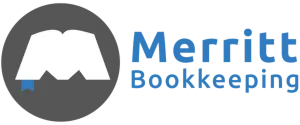 REVIEWS
Learn more about our service

Perfect 5-Starts on
GOOGLE


"These guys are the real deal." – Matt D.

"Phenomenal experience with these folks." – Ryan E.

"Merritt is a standout professional Bookkeeping service" – Sonya H.

"They are very responsive and kind." – Katy P.

"A great system for busy entrepreneurs." – Monica W.

"You will save a ton of money while receiving tons of value." – Super E.

"Very polite and informative." – Malcolm E.

"The monthly reports are useful and succinct" – Jerad S.

"Very quick and efficient." – Wesley E.

"Makes my life significantly easier!" – Matt E.

"Tidied my books, provided insightful reports and freed up loads of time" – Michael G.

"The professionalism was the best from the start" – Andrea S.

"Very impressed with Jordan and his team!" – Jenny S.

"Freed my mind up for the more pressing things in life" – Stephanie G.

"Great service, unbelievable fast responses. Great pricing too." – Monte T.
…and many more!
Perfect 5-Stars on
YELP!

"Professional, trusting, and affordable!" – Meg. D
"They are top notch!" – Delane R.
"Friendly, helpful, patient and professional." – Erin H.
"A+ to this team." – Sam M.
"Reliable, efficient and outstanding customer service." – Michelle Z.
"Professional reports, easy setup and a low monthly fee." – Blake N.
"Merritt Bookkeeping has been worth it." – Jerod S.
"We barely have to talk to them." – Sean D.
"You saved my sanity." – Sarah S.
"Highly recommend using Merritt Bookkeeping." – Tony D.
"Jordan and his amazing team got everything in order." – Sonja H.
"IMHO, this firm is World Class. Worth. Every. Penny." – Brian B.
"They are very thoughtful, professional and have a good system." – Stanford F.
"Same day turnaround on emails. Sometimes same hour." – Jae C.
"We made the right decision" – Zen N.
…and many more!
Interested in becoming a client?
Merritt Bookkeeping only accepts a certain number of new clients each month.
If you'd like to know if we have any openings, please provide the following information and we'll get right back to you.